Premiere, Friday, November 13, 2020 at 7:00 pm
Available through Thursday, November 19 at 7:00 pm

This concert has now been completed.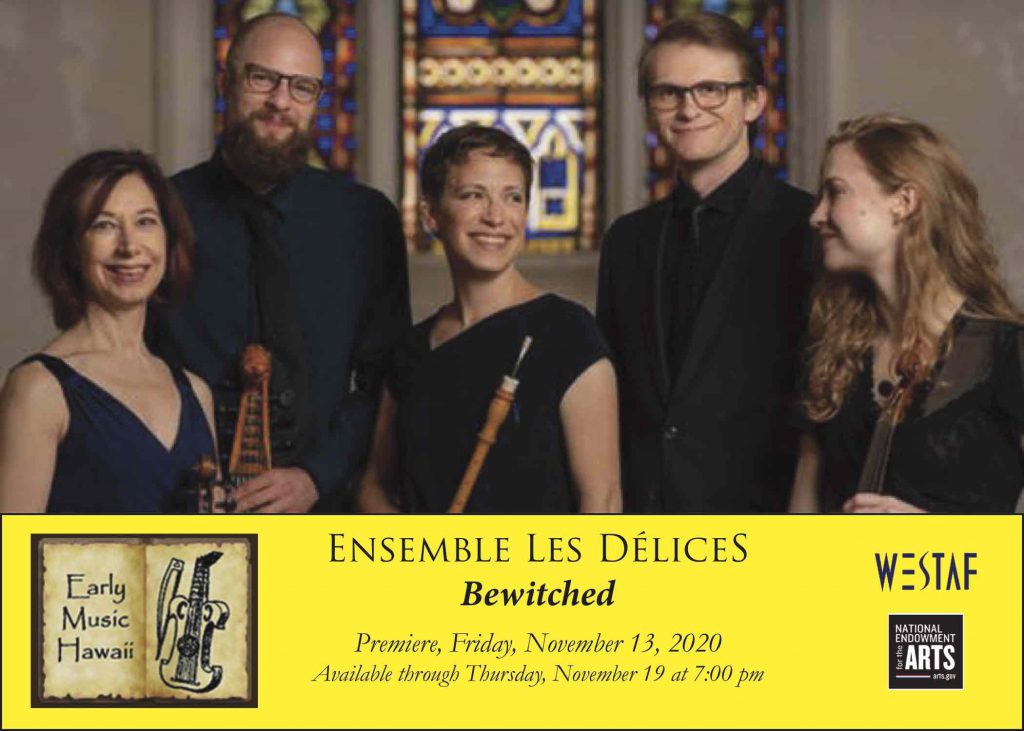 Performers
Hannah De Priest, soprano
Debra Nagy, oboe & recorder
Julie Andrijeski, baroque violin
Rebecca Reed, baroque cello & viola da gamba
Mark Edwards, harpsichord
Bewitched explores universal themes of desire, jealousy, shame and revenge by giving voice to the spurned lovers of antiquity. Rising star soprano, Hannah DePriest gives voice to the sorceress Circe in a bone-chilling cantata by Colin de Blamant, and wreaks vengeance as the witch Medea in works by Clérambault and Couperin.
HANNAH DE PRIEST
With her "sparkling technique" and "shining tone," emerging soprano Hannah De Priest is rapidly winning recognition for her skillful interpretation of music from the high baroque. As a soloist, she has performed with the Newberry Consort, Ars Musica Chicago, Chicago's Bella Voce, American Bach Soloists Academy, L'Académie du Roi Soleil, and the Madison Bach Musicians, among many others. Recent accolades include being named the sole American finalist of Le Concours Corneille in Rouen, France, attending the Carmel Bach Festival as a Virginia Best Adams vocal fellow, covering the soprano lead in André Campra's Le carnaval de Venise as a 2017 Boston Early Music Festival Young Artist, and, with pianist Michael Pecak, being invited as one of ten duos to the 2020 Oxford Lieder Mastercourse. When not singing, Hannah enjoys taking brisk walks, reading detective novels, and cooking vegetarian food. She is thrilled to début with Les Délices this season! hannahdepriest.com.