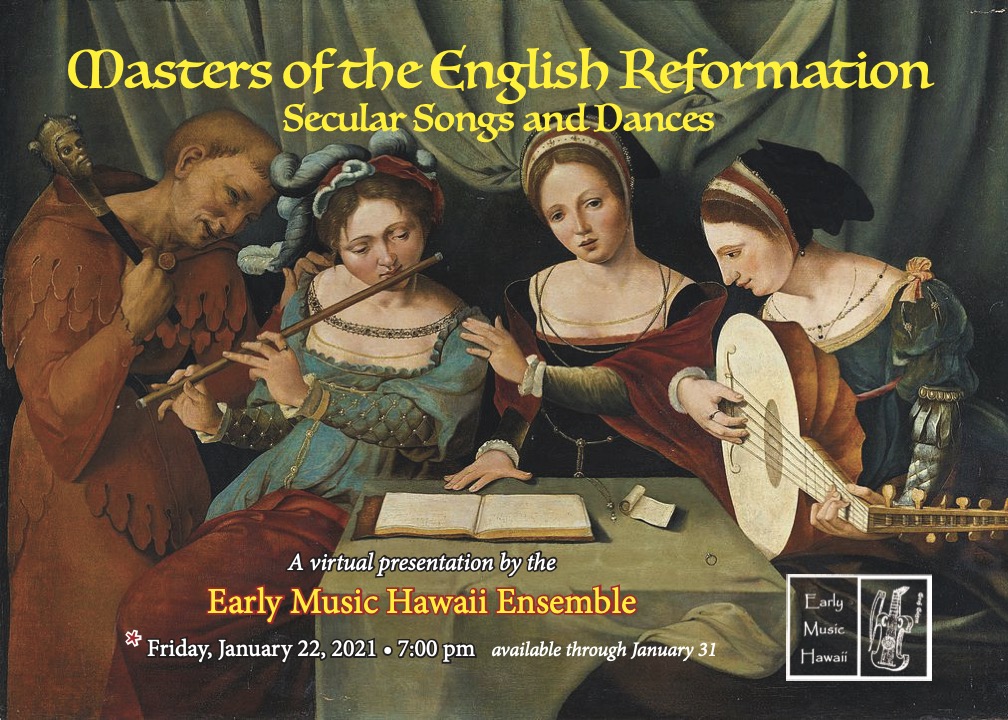 This program has now been completed.
CLICK HERE to download the printed program
Come join us for Part Two of our virtual presentation of music by Masters of the English Reformation — popular art songs by Byrd, Gibbons, Morley and Dowland, together with dances and fantasies for keyboard.
The program will premiere on a Friday and be available for ten days at any time of the day or night.
Singers: Naomi Barrett, Taylor Ishida, Sarah Lambert Connelly, Benjamin Sobel, Tomas Ramos, Scott Fikse, Keane Ishii
Organ/Harpsichord: Katherine Crosier
Director: Scott Fikse