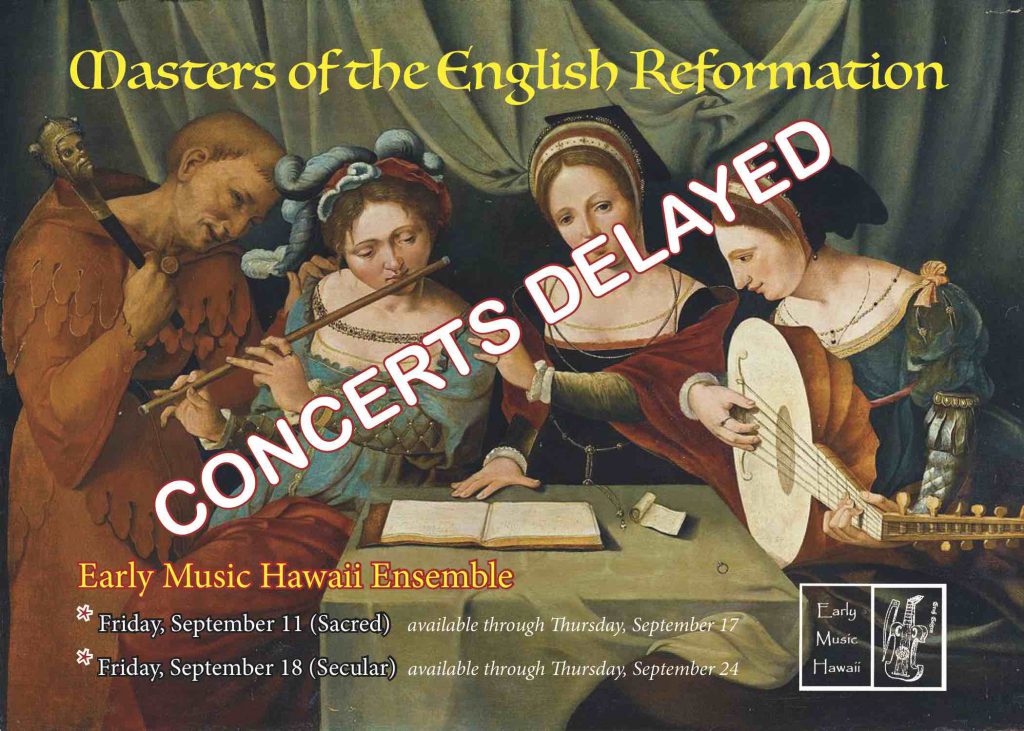 Sacred music from Elizabeth and early Jacobean England, featuring verse and full anthems by Byrd, Gibbons, Tomkins, Dowland and more — brilliant craftsmen of the new Anglican rite.
Secular songs, madrigals and instrumental music by Byrd, Morley, Campion, Dowland and others who reinvented the art of sophisticated song and dance in English during the Renaissance.
Both programs are performed by the Early Music Hawaii Ensemble, Scott Fikse, director.
Premiere Friday, September 11, 2020 at 7:00 pm
Available through Thursday, September 17 at 7:00 pm