The viewing for this concert has now ended. Download the printed program (PDF) here.
Premiere Friday, October 23, 2020 at 7:00 pm
Available through Thursday, October 29 at 10:00 pm
CLICK HERE TO DONATE TO THIS PROGRAM (Thank you!)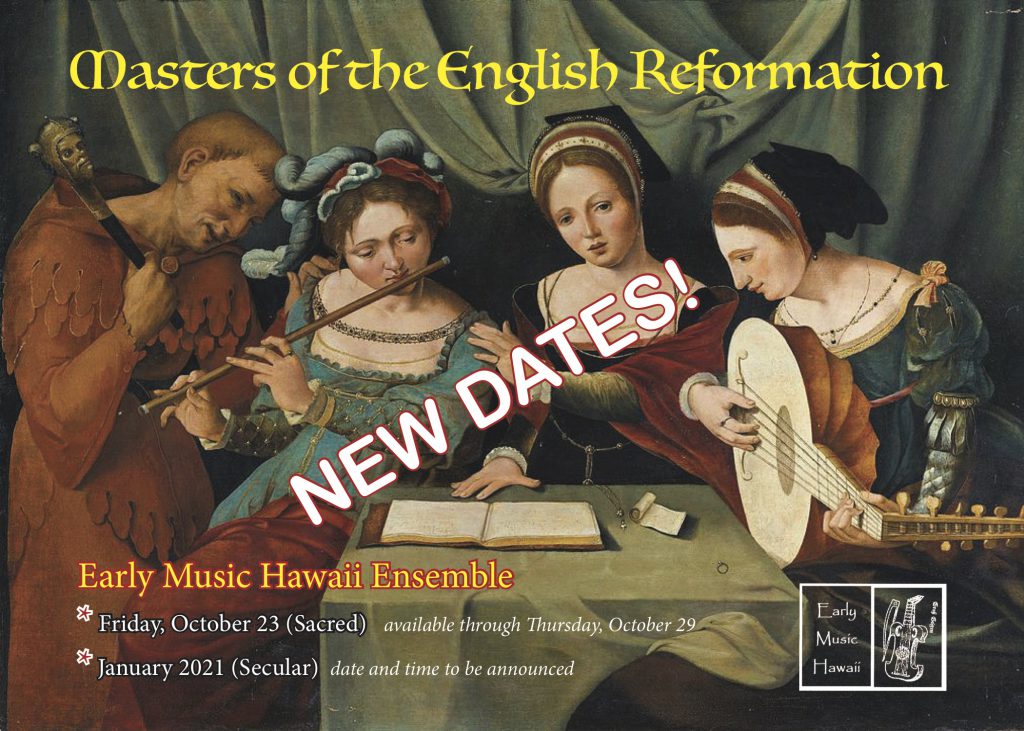 Sacred music from Elizabeth and early Jacobean England, featuring verse and full anthems by Byrd, Gibbons, Tomkins, Dowland and more — brilliant craftsmen of the new Anglican rite.
Singers: Naomi Barrett, Taylor Ishida, Sarah Lambert Connelly, Benjamin Sobel, Tomas Ramos, Scott Fikse, Keane Ishii
Organ: Katherine Crosier
Director: Scott Fikse