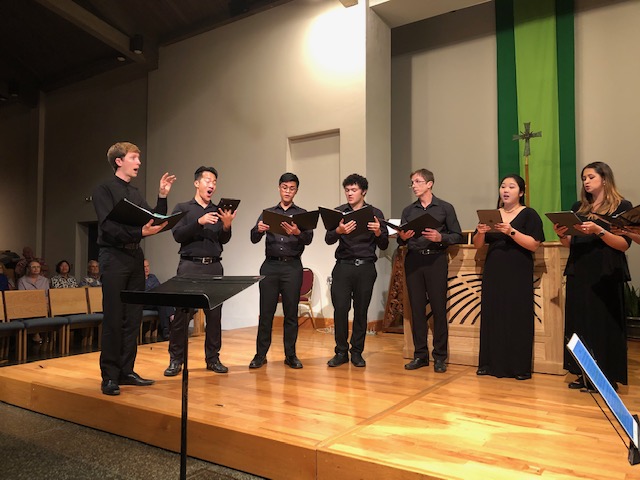 January 25, 2020 • 7:30 Lutheran Church of Honolulu
January 26, 2020 • 3:30 Queen Emma Community Center, Christ Church, Kealakekua
The medieval French word "Motet" applied equally to sacred and secular song. By the 16th century, it applied only to sacred polyphonic music and the chanson took over the secular song.
We sample developments in the two genres from 15th and 16th century Renaissance Europe.