Events, Concerts and Workshops
Early Music Hawaii endeavors to provide as complete a listing as possible of upcoming early music events in Hawaii – concerts, workshops, significant church serves and more – featuring local musicians or visiting artists.
This web page is updated periodically and we also send out listings by email. If you would like to receive these listings, click on the Join Our Email List icon at the bottom of the page. Our aim is to promote attendance at these events and increase appreciation of early music in Hawaii. We ask event sponsors to email announcements to info@earlymusichawaii.org and attach promotional materials, such as posters, when available.
NEXT CONCERT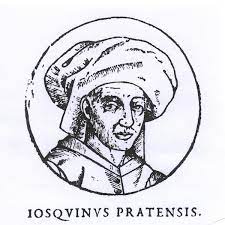 Josquin Desprez, a 500th Anniversary Celebration
Saturday, September 11, 2021 • 7:30 pm
The Early Music Hawaii Chamber Ensemble
Scott Fikse and Naomi Castro, directors
Concert will be livestreamed
IMPORTANT ANNOUNCEMENT: Given the serious and sudden developments in COVID infections here and the uncertainty of whether gatherings will be further limited in the next few days, Early Music Hawaii has made the difficult decision to POSTPONE the Josquin concert. The safety of our loyal performers is paramount. They are all vaccinated and healthy now but the higher incidence of "breakthrough" infections from the Delta variant is such that we cannot put them at risk during final rehearsals and the performance. Tickets which have already been purchased will be honored for the delayed performance or the next concert in November, whichever comes first. 
One of the greatest composers of the Renaissance, Josquin Desprez, died on August 27, 1521. Early Music Hawaii joins fans from all over the world in celebrating the master with a selection of his finest motets, chansons and the Pange Lingua Mass, said to have inspired even Martin Luther. Josquin's own tribute to his mentor Ockeghem will be matched with his friend Ludwig Senfl's later tribute, developing Josquin's luminous Ave Maria into a powerful six voice masterwork in its own right.