Early Music Hawaii is a nonprofit organization established to promote the performance and enjoyment of Medieval, Renaissance and Baroque music in our Islands, and to explore historical performance practices.
We seek to encourage performers and audiences by publicizing concerts and workshops in Hawai'i and to provide a forum for groups and individuals interested in early music.
Modest membership and voluntary contributions sustain these efforts and this website. More substantial annual sponsorships are always welcome. We aim to maintain ticket prices to individual concerts by EMH performers and leading US and international early music ensembles at a competitive level. Please click here to donate.
Early Music Hawaii
P.O. Box 632
Kailua-Kona, HI 96745
Phone (808) 960-3650
NEXT CONCERT
ACRONYM: Ad Astra (To the Stars)
Friday, October 29, 2021 • 7:00 pm through
Friday, November 5, 2021 • 10:00 pm
THE VIDEO LINK WILL BE SENT PRIOR TO THE CONCERT.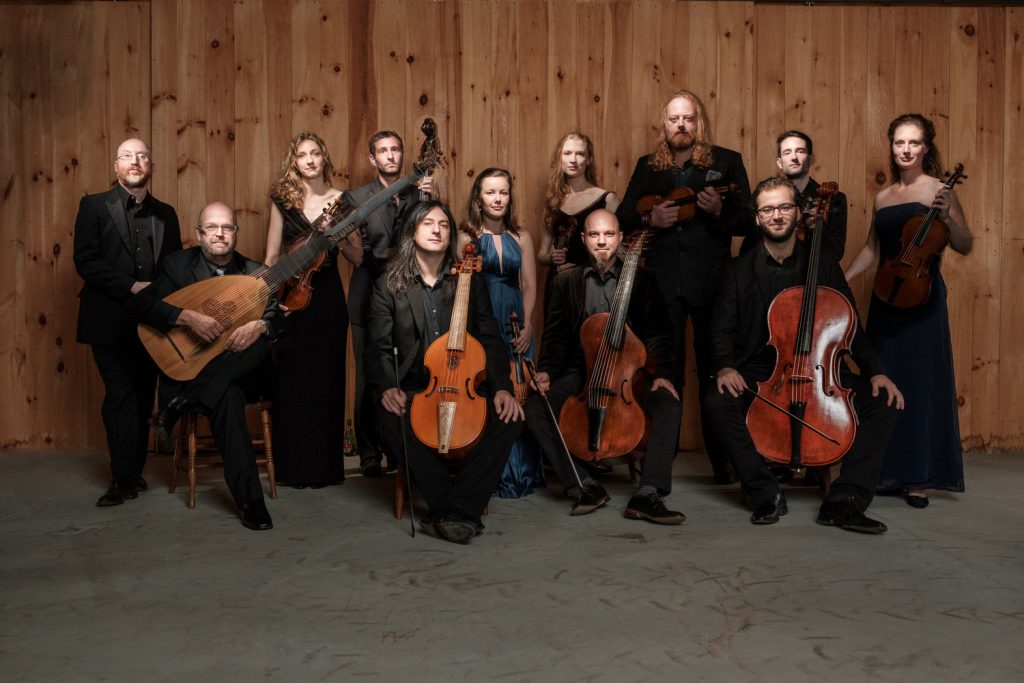 Baroque band ACRONYM — an "outstanding young early-music string ensemble" (The New Yorker)—is dedicated to giving modern premieres of the wild instrumental music of the seventeenth century.
Playing with "…consummate style, grace, and unity of spirit" (The New York Times), the group formed in 2012 and has released ten critically acclaimed CDs since 2014. Recent projects include the first modern performances and recordings of works by Biber, Rosenmüller, Capricornus, and more.
The band's most recent album, Cantica Obsoleta (2020), features the modern premiere recordings of nearly-lost works from Sweden's Düben Collection. The Boston Globe raves, "this musical time-capsule offers enough resplendence to transport anyone."
1648 marked the end of the Thirty Years War in Central Europe. After decades of death, fear and cultural stagnation, musicians and institutions gratefully resumed composing and performing, traveling and gathering, planning and building. Ad Astra features a collection of exuberant compositions by Valentini, Bertali, Schmelzer, Biber, Rosenmuller and others that reflect the energy and spirit of experimentation that followed.
To watch a video of this group's outstanding performance, click here.
THE VIDEO LINK WILL BE SENT PRIOR TO THE CONCERT.